"It's not what you think, Rizu!" ~ Hibiki to Rizumu
Hibiki was a member of the popular boy band, Callings (Now Castolment) along with Shou And Wataru. Hibiki has light blue hair (The original Hibiki's hair is darker). He Married a Prism Star, From Prism Stone, called Rizumu Amamiya. Hibiki was really happy when their first daughter, PURITI TOUDOU was born.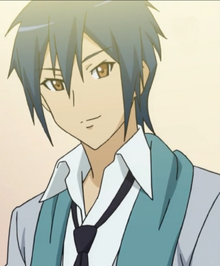 Ad blocker interference detected!
Wikia is a free-to-use site that makes money from advertising. We have a modified experience for viewers using ad blockers

Wikia is not accessible if you've made further modifications. Remove the custom ad blocker rule(s) and the page will load as expected.